Improvement of indoor air quality is one of the major missions of Air Conditioner equipment.
The function of Energy Recovery Rooftop Packaged unit is: recovery wheel/plate provides sensible and latent energy exchange between the entering and exhaust air streams of a building. This allows a substantial amount of the energy which is normally lost in the exhaust air stream to be returned into the entering air.
● A high performance of the improvement of indoor air quality and comfort.
● A economical operation for remarkable energy saving.
The energy recovery heating and cooling system is now widely applied in residential, commercial, industrial applications. Practically, applications which demand the higher quality air and fresh air rate are strongly recommended.
The DX type rooftop Air Conditioning with two types. One is plate energy recovery type and another is wheel energy recovery type.
1. Plate energy recovery type: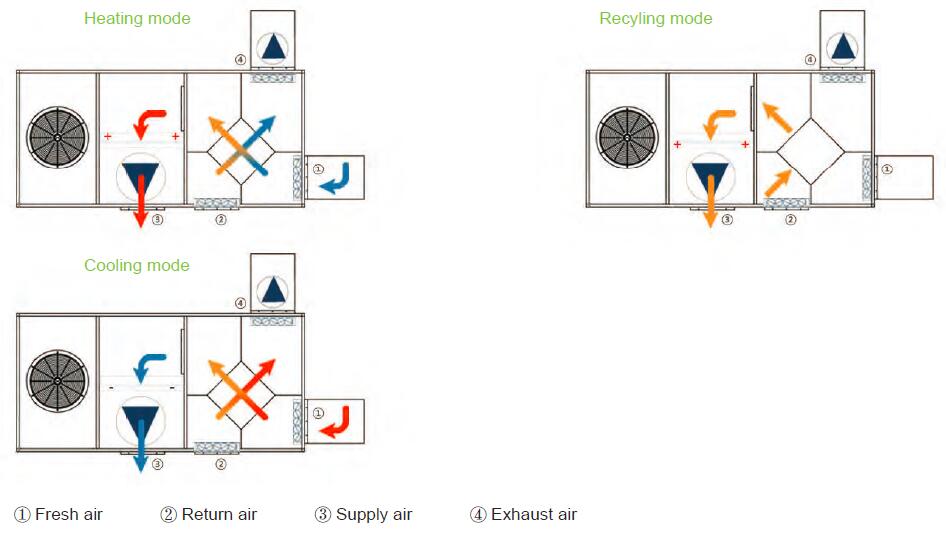 2. Wheel energy recovery type