Amrta Flexible Tent Packaged Unit
Amrta central Air Conditioning offers a variety of climate control equipment that will fit both your summer and winter needs during a project. We have carefully selected the right equipment that fits the best for your style of structures. Our offerings are guaranteed to give you the safest and cleanest look in the industry.
Amrta central air conditioning can provide both Air Conditioner unit and heat unit for comfort cooling, safety structures, climate controlled storage and / or VIP event venues. If you need a controlled environment inside a temporary structure, Amrta central air conditioning has the answer.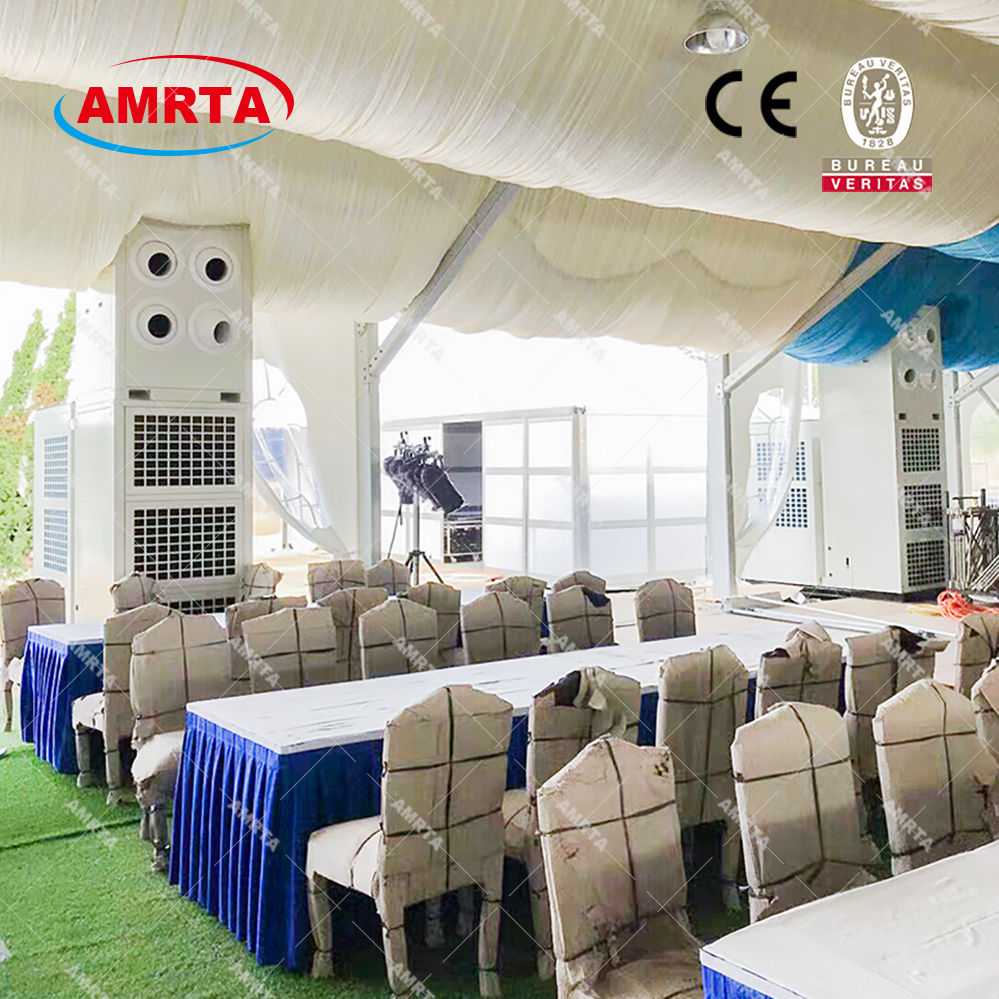 Portable 4 Ton to 30 Ton Vertical Tent Packaged Unit
● Units that take up very little space
●

Units that install within the tent structure to create a clean and nonintrusive look
●

Units that supply both air conditioned and heat within the same units
●

Units that require no duct work for supply or return air
●

Units that are controlled by thermostats to be user friendly
●

Units that also have capabilities for small electrical distribution
Factory Air Conditioner Unit
●

Amrta central air conditioning can also provide larger factory style units based on your application needs
●

Ductable units where space is very limited
●

Larger units that need higher air volume or static pressure.
Amrta central air conditioning is a 'one-stop' company that can supply all your needs from the structure, climate control and the power to run it.